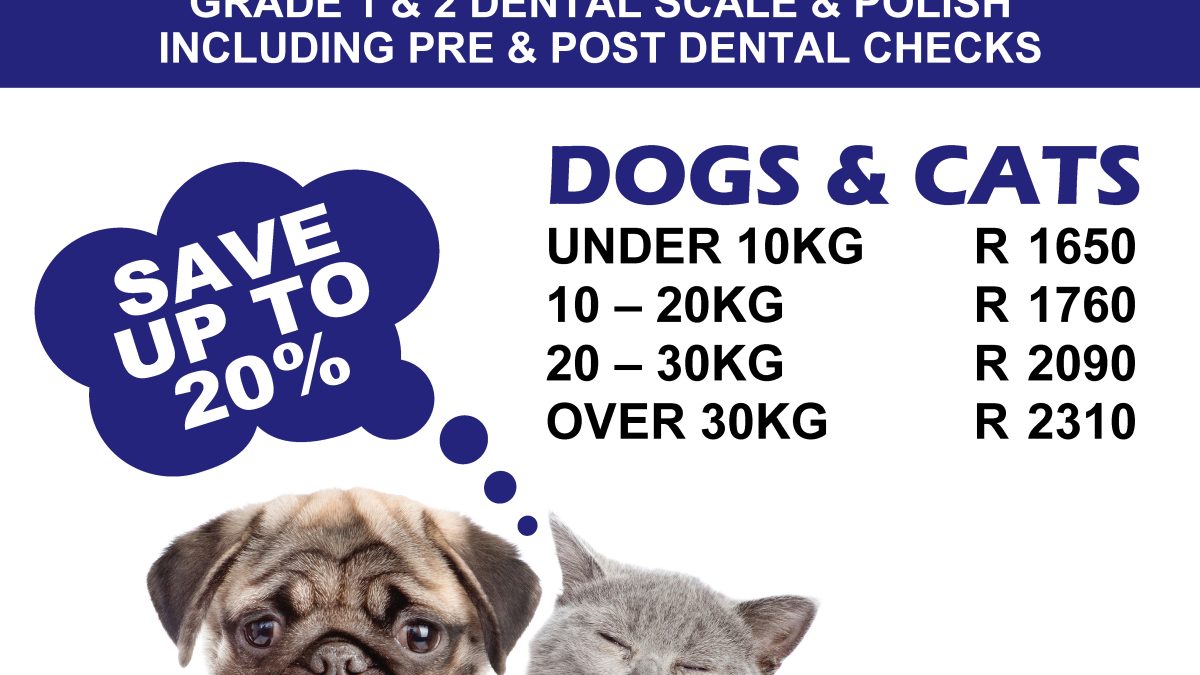 Dental Special (22 November – 03 December 2021)
Save with Citivet's Dental Special
Scale & Polish (Grade 1 & 2)
Dental disease is a very common problem affecting 85% of pets over 3 years old.
Our special is inclusive of a FREE pre-examination to confirm your pet's dental grade. In addition, a FREE review a few days after the procedure, to demonstrate proper teeth and mouth hygiene tips & tricks, to keep your pet smiling, and those pearly whites – white!
We have also included a FREE 6-month post-dental check-up.
Book your FREE pre-dental-examination online: http://vet.lc/d79lel
Bothasig branch: 021 558 0995
Monte Vista branch: 021 558 2933
T's & C's